Oh, spring at last!
The season that brings increased daylight, warmer temperatures, and the rebirth of flora and fauna. For many, the arrival of spring – heralding nature's renewal – is celebrated on the 1st of September. On the other hand, if you consider the vernal (or spring) equinox, then Spring officially commences on the 22nd September.
So what is an equinox?
The name "equinox" is derived from the Latin aequus (equal) and nox (night), because around the equinox, night and day are about equal length.
There are two equinoxes every year – in September and March – when the sun shines directly on the equator and the length of day and night is nearly equal. Seasons are opposite on either side of the equator, so the equinox in September in the northern hemisphere is also known as the autumnal (or fall) equinox and in the southern hemisphere, it's known as the spring (or vernal) equinox.
Whether you celebrate Spring on the 1st or the 22nd this year, we wish you a spring that blossoms with new joys! And to encourage you to get your bears get into the swing of the new season, we're offering you the opportunity of getting your bear spruced up with our Complimentary Spring Hat Pattern.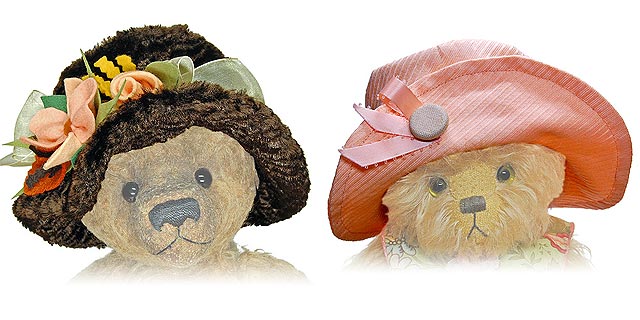 Free Downloadable PDF!
→ Click here to download the pattern from our website
Make our Spring Hat, to fit a bear about 30cm to 35cm, by downloading the pattern here, style your Schulte mohair bear with it and then send us a pic to show us just what you have done. We'd love to see them!