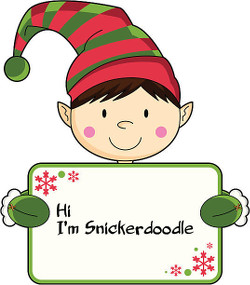 Christmas is coming and we're getting ready in good time!
Come and see our latest kit, Snickerdoodle Sprite On Saturday, 25th August at Teddytech's "Pop-Up" Day & Sale
Please join us at our get-together event where you can meet other like-minded crafters/bearmakers, chat and share ideas.
Have a cup of tea or coffee as you sit-and-sew-a-while on your unfinished projects!
Stock up on your bearmaking supplies
Special sale items you won't want to miss!
Diarize the Day...
Date: Saturday, 25th August 2018 from 9.30 am to 3.30 pm.
Venue: St Michael's Church Hall
Address: 8 Durban View Road (corner of Marine Drive), Umhlanga Rocks
No charge for attending!
Refreshments will be served.
Join us at a time that suits you, but please RSVP for catering purposes.
Please RSVP for catering purposes
Email: info@teddytech.co.za or
Phone: 031-312-7755