You can Be an Angel...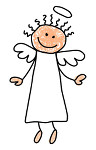 There are times when we all need an angel, so here is an opportunity for you to make one for yourself. Or, better still, why not be an angel and make one for somebody who may need comfort as they try and cope during these trying times. There is a saying ..." that family and friends are angels that lift us to our feet when our wings have trouble remembering how to fly"...
Astrid, the Angel 'Bear'er of Good Tidings is our gift to you... her free downloadable PDF pattern and detailed instructions will enable you to get started straight away. No need to go shopping... use whatever fabric and items you have on hand to make her.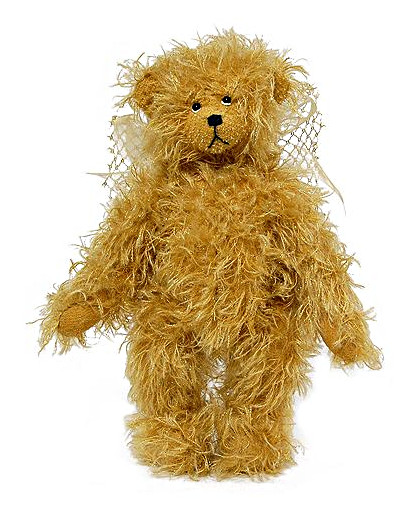 → Click here to view Astrid Free Downloadable PDF Pattern on our website
She is only 25cm, and therefore quite manageable in size. Although she has traditional discs and hardware to provide mobility, glass eyes and hand embroidered nose, here are some extra ideas/suggestions as a variation ...
reduce the pattern to a smaller size
instead of discs/hardware to connect her limbs and body, use buttons to thread-joint them
stitch her head to her body instead of jointing it
embroider her eyes, add little buttons, or safety eyes instead of inserting glass eyes...
use a selection of different left-over scraps of mohair/other fabrics to make her unique
add 'wings'/clothing/halo of your choice
Here's hoping you enjoy making Astrid and, as she spreads her wings, bears 'good tidings' and provides comfort, we look forward to receiving pictures (and stories!) of all the angel bears being created from this pattern. How's that for a challenge!