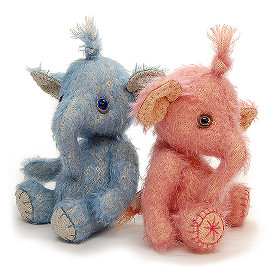 Dear Bearmakers...
Although Teddytech has moved out of their shop in Florida Road, that particular road is steeped in history that many people are unaware of.
Did you know that...
Florida Road used to be a sandy track where huge herds of elephants would walk along for their daily watering at the Greyville marshes. When the village of Durban was established in 1824, the Berea forest was "not a place to linger long", because it was inhabited by elephant, buffalo, leopard and the occasional lion.
Fast forward to the the early 1900's with the establishment of Mitchell Park Zoo. This land was originally an ostrich farm and named after Sir Charles Bullen Hugh Mitchell. Local historian Professor Donal McCracken's book ... "In the steps of Nellie. A History of Mitchell Park..." provides some interesting information.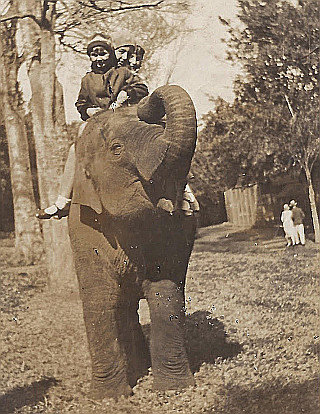 "A credible zoological garden was expected to house large animals and, over the years, Durban boasted lions, a leopard, a panther, elephants, a brown bear and a polar bear... The polar bear was reportedly fond of eating mangoes, with its fur turning yellow as a result!"
To honour the history of Mitchell Park and its special place in the hearts of all Durbanites, Teddytech thought it would be a great idea to create a series of these animals to add to our collection of kits and patterns. So we're starting with Bob and Nellie 2. Here's their story.
BOB was the first African male elephant arriving in 1909 from Fillis's Circus and soon became hugely popular for giving rides to children. A sad but true story follows.
According to McCracken, "... his was a tale of tragedy. With the exceptionally hot and humid summer of 1913/1914 and many of the animals suffering in the heat, Bob turned rogue and took the mahout on his back and slammed him on the ground. A newspaper report at the time details how the elephant knelt on the mahout "rolling him to death". Bob was put into an elephant corral and eventually shot."
NELLIE, Durban's most legendary elephant, had an equally tragic end.
"... An Indian elephant, she was presented to the park by an Indian prince in 1927. She was hugely popular with children, could pretend to clean her teeth, play the mouth organ, turn on the tap for some water and crush coconuts with her foot. Her birthday became an annual social event for children. But by 1944, Nellie was becoming unmanageable and was sent to Australia's Taronga Zoo in Sydney. Used to people, she was very lonely. She was kept in an enclosure and as she tried to reach across the pit to touch people, she fell into the ditch and broke her back. She was put to sleep..."
This special, but sad story has led us to commemorating these two legendary elephants, Bob & Nellie 2, by creating them in Steiff-Schulte mohair. We hope you like them! (Note: Bob is currently in a Limited Edition of blue Steiff Schulte mohair)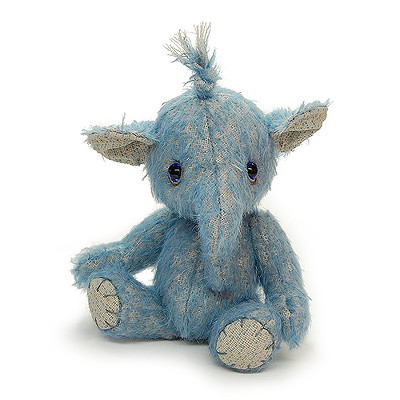 Bob is a delightful elephant created from short pile Steiff-Schulte mohair.
→ Click here to view Bob kit on our website
Special Intro Kit Price: R170 each plus SAPO insured postage R60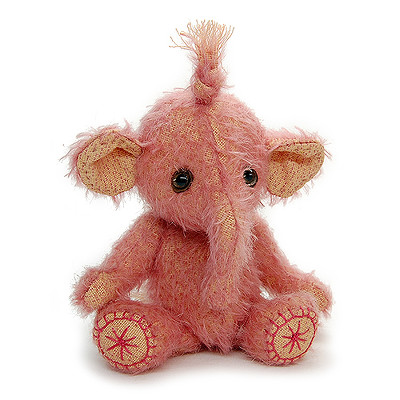 Nellie 2 is a delightful elephant created from short pile Steiff-Schulte mohair.
→ Click here to view Nellie 2 kit on our website
Special Intro Kit Price: R170 each plus SAPO insured postage R60