Beautiful, beautiful brown eyes...
I'll never love blue eyes again...
How many of you remember the song written in the 1940's with those lyrics? Well, brown eyes often provide a gentler look than black eyes on bears, so why not take advantage of our special offer and give you bears some beautiful brown eyes!
With the Easter break behind us and mid-year already just around the corner, get yourself organised for winter bearmaking with our latest Special.
LIMITED TIME SPECIAL ON BROWN GLASS EYES!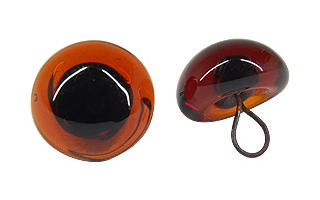 → Click here to view these products on our website
Buy two single pairs of the same size and get one pair, the same size, absolutely free!
Sizes on special: from 5mm up to 16mm.
Note:
Special offer only available on South African orders.
Limited time offer expires on 8th May 2014 and only while stocks last.
The 'buy two pairs get one pair free' offer is for the same size eyes.