It's still October ... Think Pink!
"Breast Cancer Awareness Month, marked in countries across the world every October, helps to increase attention and support for the awareness, early detection and treatment as well as palliative care of this disease..." — World Health Organization
A pink ribbon, and the colour pink worn in October, is an expression of moral support for women with/recovering from breast cancer. We salute the strength and courage of these women! As the leading cancer affecting women worldwide, the drive by the public and private healthcare structures raises awareness of this debilitating disease across all races.
So, to show our 'pink' support, we are introducing a very limited edition of a new kit, created from Steiff Schulte's beautiful, variegated pink mohair and her name is Sakura.
The name 'Sakura' means 'cherry blossom' in Japanese, and although it is not the season for cherry trees to bloom in Japan, everyone knows that the explosion of pink blossoms is a sight to behold. What an inspiration!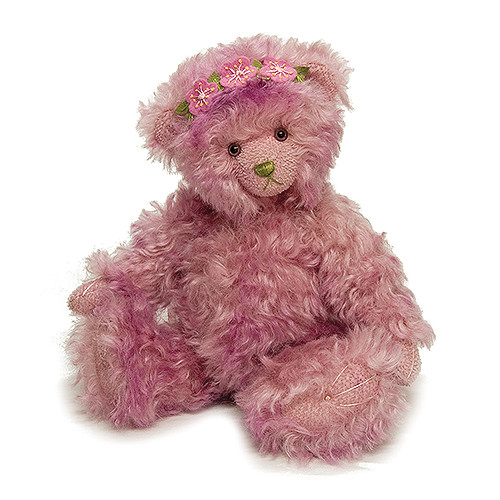 Sakura is 29cm tall, created from a long pile, curly, variegated pink Steiff Schulte mohair and is 5-way jointed. This limited edition kit also includes her stunning coloured enamel glass eyes. She wears a feminine, blossom-embellished headband to enhance her appearance and the fur pile on her inner ears, snout, paws and footpads are trimmed. A delicate coloured thread is used to embroider the claws on her paws and footpads. We have added glass beads to her arms and tummy for some additional weight, but this is optional and you may wish to omit these when making her.
Kit Price: R495 (Excluding postage)
→ Click here to view Sakura Kit on our website
Pattern Price: R55 (Excluding postage)
→ Click here to view Sakura Pattern on our website
Downloadable Price: R85 (No shipping necessary, ready to print and use immediately)
→ Click here to view Sakura Downloadable PDF Pattern on our website