Welcome to Teddytech Online!
With a growing number of Teddy Bear Kits, Teddy Bear Patterns and Downloadable PDF Patterns, as well as a large assortment of Steiff-Schulte Mohair and Bear Making Supplies. You are sure to find plenty of items that will enhance your bearmaking experience.
Getting started with ordering online is explained in detail on our Customer Service page. Otherwise read more about the journey of Teddytech and the creation of teddy bears in South Africa.
---
Bearmaking Bulletin – 3rd November 2020 Edition – Available Online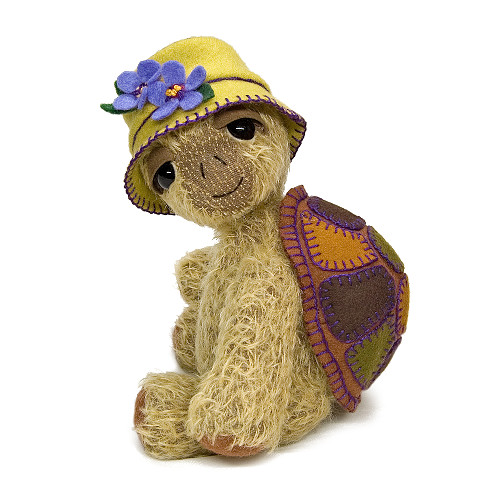 "... Shelly, inspired by the Seychellois aldabra tortoise, is turning heads with her delightful, flower-adorned bucket-style hat and colourful carapace (shell) with its hand-appliqued shapes. This delightful little character could be an interesting addition to your collection! ..."
---