Welcome to Teddytech Online!
With a growing number of Teddy Bear Kits, Teddy Bear Patterns and Downloadable PDF Patterns, as well as a large assortment of Steiff-Schulte Mohair and Bear Making Supplies. You are sure to find plenty of items that will enhance your bearmaking experience.
Getting started with ordering online is explained in detail on our Customer Service page. Otherwise read more about the journey of Teddytech and the creation of teddy bears in South Africa.
---
Bearmaking Bulletin – 26th February 2018 Edition – Available Online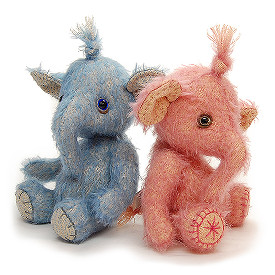 "... Florida Road used to be a sandy track where huge herds of elephants would walk along for their daily watering at the Greyville marshes. When the village of Durban was established in 1824, the Berea forest was "not a place to linger long", because it was inhabited by elephant, buffalo, leopard and the occasional lion. ..."
---