Welcome to Teddytech Online!
With a growing number of Teddy Bear Kits, Teddy Bear Patterns and Downloadable PDF Patterns, as well as a large assortment of Steiff-Schulte Mohair and Bear Making Supplies. You are sure to find plenty of items that will enhance your bearmaking experience.
Getting started with ordering online is explained in detail on our Customer Service page. Otherwise read more about the journey of Teddytech and the creation of teddy bears in South Africa.
---
Bearmaking Bulletin – 14th February 2020 Edition – Available Online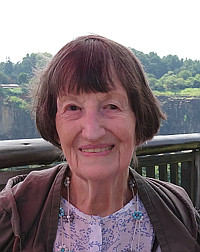 "... This month we share in the celebration of Mama Bear, Eunice Beaton's, amazing 93rd birthday. As doyenne of South African bearmaking, she has been an inspiration not only to many aspiring bearmakers, but to those who have established themselves in the bearmaking world. We wish her many more years of happy birthdays and abundant bearmaking as she celebrates a very special birthday ...
If you live in Durban or are visiting this weekend, do come along on Saturday morning and join us at our Pop Up Shop. Bring your Unfinished Bear Projects and join us at this social event where we enjoy the company of other like-minded bearmakers, share ideas and get those bears finished!"
---