Welcome to Teddytech Online!
With a growing number of Teddy Bear Kits, Teddy Bear Patterns and Downloadable PDF Patterns, as well as a large assortment of Steiff-Schulte Mohair and Bear Making Supplies. You are sure to find plenty of items that will enhance your bearmaking experience.
Getting started with ordering online is explained in detail on our Customer Service page. Otherwise read more about the journey of Teddytech and the creation of teddy bears in South Africa.
---
Bearmaking Bulletin – 23rd December 2019 Edition – Available Online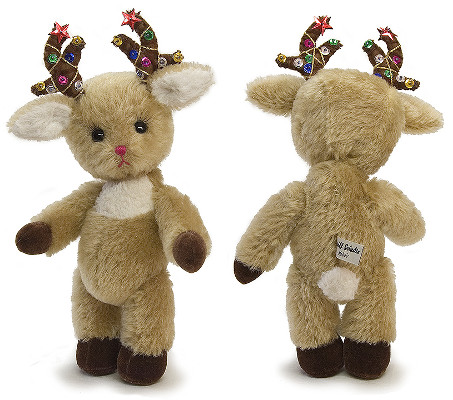 "... Christmas is upon us and once again Santa and his team are preparing for the big night! The reindeer are getting into their stride making sure they've done enough endurance exercises and are fit for the journey. Whilst Rudolph has always been the centre of attention at this time of the year, we have a little surprise in store for you ...
We wish you a very happy festive season, spending time with family and friends, and hope that your New Year will be filled with joy, good health and prosperity!"
---