Winter Warmers at Teddytech!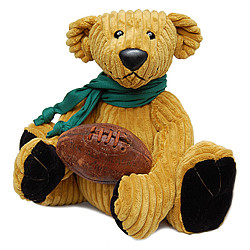 The arrival of winter brings with it much lower temperatures, forecasts of frost, sometimes snow, donning of coats, boots, scarves and beanies to keep us warm. This season, of course, also heralds tennis-watching at Wimbledon in the UK, and here it's rugby season, with the start up this past week of the Currie Cup in South Africa and the Rugby World Cup in Japan to look forward to in September.
So, if you are rugby fan, and can make bears and watch rugby at the same time, what better time than this to bring you some sizzling specials that will warm the cockles of your heart and get your fingers itching to stitch while cheering on your favourite rugby team!
Winter Warmer Specials
We have very limited quantities of two gorgeous, luxurious, long pile Steiff Schulte mohairs, as well as a shorter pile synthetic fur that is perfect for baby bears - all at an amazing, never-to-be-repeated price! Only a few pieces of each left over in stock, so don't snooze – get them before you lose!
---
Luxurious, dense, curly batik-dyed Steiff Schulte mohair
What is batik-dyed mohair, you may ask? It is the technique and process used to create a dispersed lighter and darker colour variation of the mohair. Stunning effect!
Available in two different colourways.
BC89/25 #9614 Variations of pinks/lavender – gorgeous for a 'girly' bear!
BC89/25 #9617 Variations of ginger/brown – ever thought of making a spaniel?!
Pile length 25mm. Fat quarter size 50cm x 70cm.
Normal price R780 per fat ¼ metre.
Winter warmer price R495 per fat ¼ metre.
---
Steiff Schulte's synthetic fur
Steiff Schulte's synthetic fur with a woven backing is soft and cuddly. Only a few pieces left of this so, do hurry if you want to make bear or bunny! Perfect for a new baby or just as a treat for yourself.
SYN31/10 #1635 Caramel.
Pile length 10mm. Fat quarter size 50cm x 70cm.
Normal price R350 per fat ¼ metre.
Winter warmer price R250 per fat ¼ metre.
---
Back in stock
The wonderful Wonder Clips. They are just perfect to hold your pieces of fabric together when prepping and sewing your bear.
Wonder Clips
Normal Price: R80 for 10.
Winter Warmer Price - Only R64 for 10!
All Winter Warmer Specials exclude postage/shipping costs.
---
NEW PRODUCT
No more frustration working with blunt scissors that won't cut your fabric with a neat, sharp edge! These work for both right and left handed scissors.
Fiskars Universal Scissor Sharpeners
Price R385 (excludes postage/shipping).
---
ORDERING IS EASY...
Simply click here to go to our website, add the items you want to purchase to the cart, and, once done, click on the cart symbol at the top to place your order online, or
Click here to email Di with your order indicating which items you wish to purchase and the method of postage your prefer, or
Phone your order through to 031-3127755